AUSTRALIA:
Australia officially the Commonwealth of Australia, is a sovereign country comprising the mainland of the Australian continent, the island of Tasmania and numerous smaller islands. It is the largest country in Oceania and the world's sixth-largest country by total area. The neighbouring countries are Papua New Guinea, Indonesia and East Timor to the north; the Solomon Islands and Vanuatu to the north-east; and New Zealand to the south-east. Australia's capital is Canberra, and its largest urban area is Sydney.
The climate of Australia is significantly influenced by ocean currents, including the Indian Ocean Dipole and the El Niño–Southern Oscillation, which is correlated with periodic drought, and the seasonal tropical low-pressure system that produces cyclones in northern Australia. These factors cause rainfall to vary markedly from year to year. Much of the northern part of the country has a tropical, predominantly summer-rainfall (monsoon). The south-west corner of the country has a Mediterranean climate. The south-east ranges from oceanic (Tasmania and coastal Victoria) to humid subtropical (upper half of New South Wales). The interior is arid to semi-arid.
Capital: Canberra
Population: 24,678,000  (2017)
GDP: 1.189 trillion USD(2016)
Area: 7,692,024 Km2
Language: English,
Time zone: UTC +8 đến + 10,5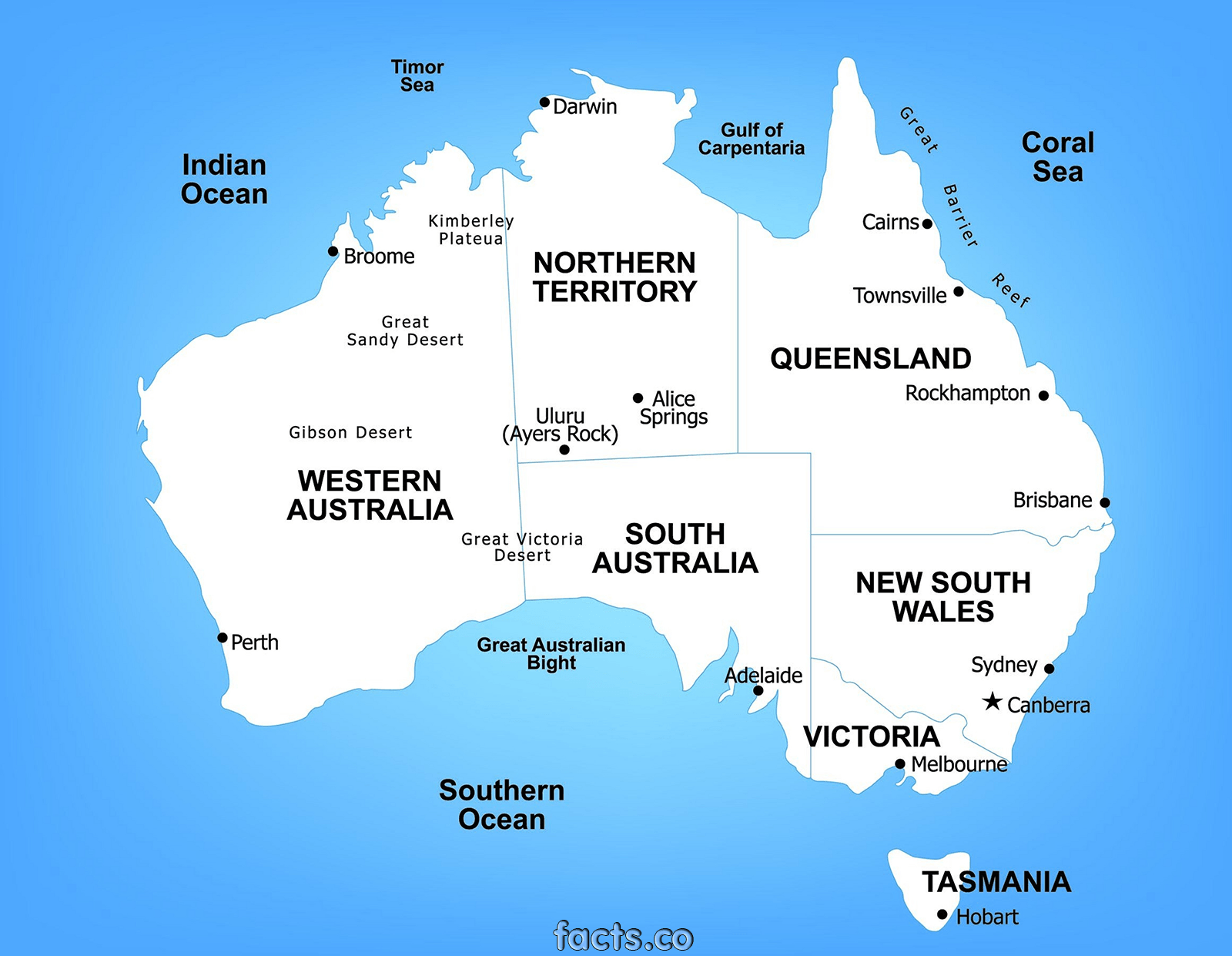 AUSTRALIA IMMIGRATION PROGRAMS
There are two options for entrepreneur's choice:
Permanent Resident Visa
Visa 132A – Business Talent
Permanent Resident Transition Visa
Visa 188A – Business Innovation Visa
Visa 188B – Business Investment Visa
AUSTRALIAN PROPERTIES:
It was in 2015 that Australia became the world's  happiest country (OECD) the second time. This contributes to push much higher growth of the country economy in general and real estate in particular in the next 5 years. In the past 70 years, Autralian properties price has doubled every 7 years. The appeal of Australian properties is thanks to strong governance which ensures stability of Supply and Demand, so that despite the 2008 economic crisis, properties price in Australian increased 21%.
6 REASONS TO OWN AUSTRALIAN PROPERTIES
Sustainable Economy The country economy is extremely sustainable and its population continuously increases, these raise the need of properties for lease.
High Liquidity Ratio Australian real estate market is transparent and has very  high liquidity ratio.
Sustainable Development Speedy development, but stable. Capital growth ratio reaches to 7% – 10%/year.
Preferential Policy The Government guarantees 100% ownership policy for foreigners.
Financial Support Australian banks provide loans to foreigners up to 50% of property value with interest rates from 5% per year.
Immigrating, Study Abroad Owning properties is considered to be the very first step to STUDY or IMMIGRATE in Australia.